SAM: Smart Access Manager
PC & Print Management for Public Libraries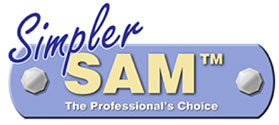 Library PC & Print Management…Now Easier than Ever Before!
Simpler SAM has all the best features of SAM in a version that runs from a local PC instead of network server.
It is designed for single site libraries or standalone members of library consortiums. Simpler SAM comes complete with Session Manager for controlling patron session times, Internet Manager with an optional multi-level filtering solution, and Print Manager to recover and control print costs. All a library needs are PCs and an Internet connection.
Customer Service
Simpler SAM is supported by our world-class customer service team. Click HERE to learn more.