https://comprisetechnologies.com/wp-content/uploads/2021/11/image2-1-1024x768.jpeg
1024
768
Brendan Coulson
Brendan Coulson
https://secure.gravatar.com/avatar/6bbe86aa21fb68a2e4307f205c87009e?s=96&d=mm&r=g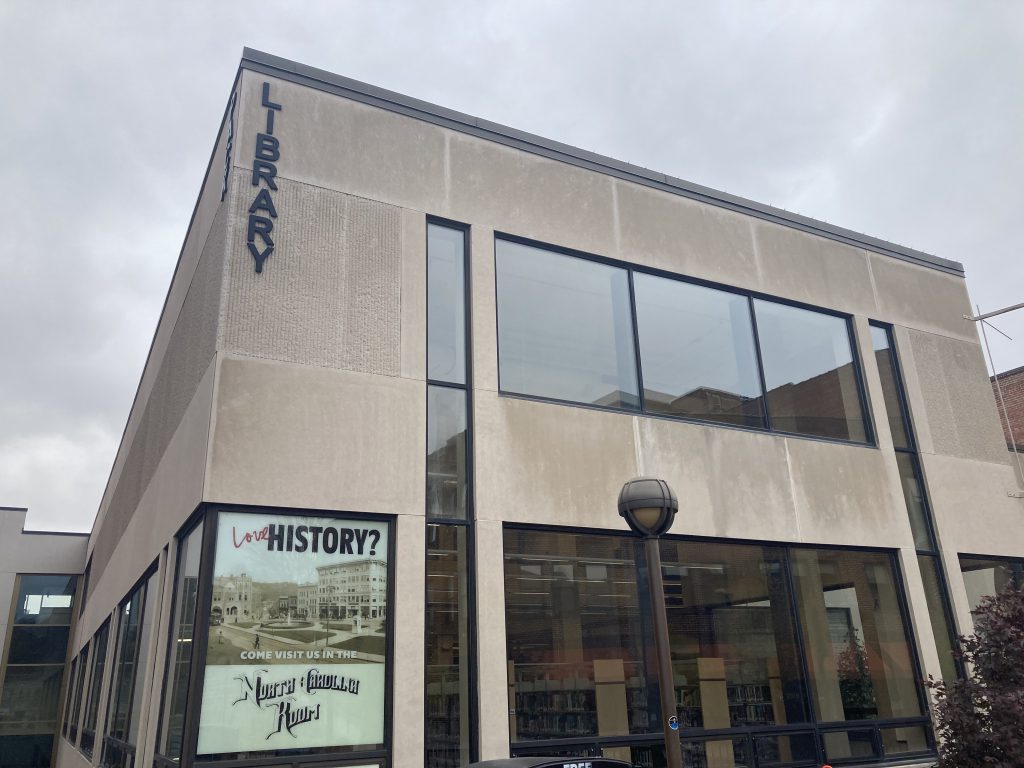 Buncombe County Library Asheville NC
Asheville, N.C. is a big music town that offers arts of all kinds. It's no surprise the Buncombe County Library offers many different music programs. I was greeted by Jen W. and she was happy to show me around the library and explain how they are helping their community.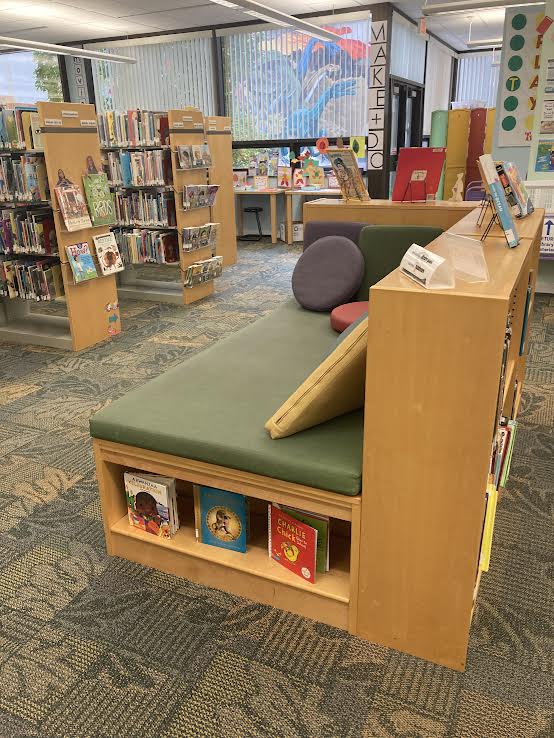 Across from the library are two 20 story buildings that mainly serve seniors. Buncombe offers programs for the elderly, involving jazz hours and bingo night, which are both a huge hit. The staff was very eager to get these programs restarted and provide a place for the residents to gather. Throughout the pandemic Buncombe has provided deliveries to both buildings but Jen expressed that she's glad that seniors are beginning to feel a little more comfortable with coming out to socialize. The library has also been providing online storytimes for kids and parents.
Since reopening, Buncombe County Library has seen a resurgence of the teens in the community. Many teens have found interest in finding a safe place as pandemic restrictions are gradually lifting. They have been making their way in to read in book clubs as well as enjoying other programs that the library offers them.
Downstairs there was an area dedicated to local history and a corner arranged for referential research. Buncombe County Library made the decision to change their cataloging from the Dewey system to a category based system. A librarian named Catherine shared with me that a local artist was asked to help with the new look of this section. They brightened up the area, added a historical timeline of their community, and also added in their own record listening area.
The listening area contained different albums from local artists. Playing into the double entendre of records, there were also old local family records within this section that you could listen to.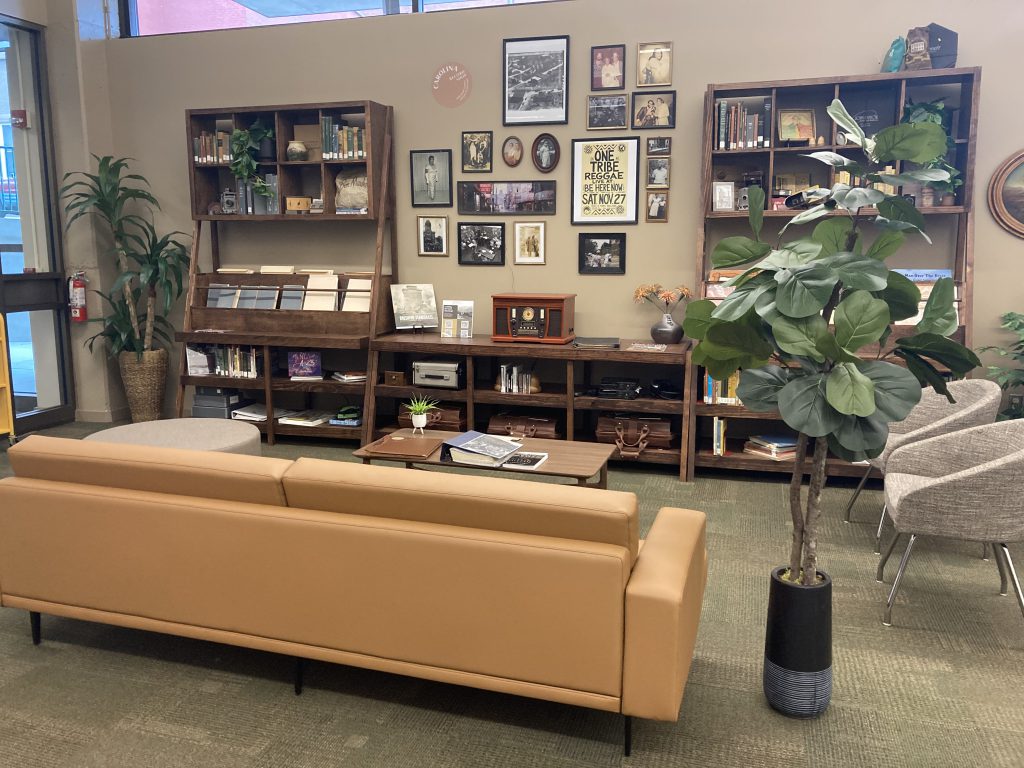 It was nice to see how Buncombe was looking to give back to their community, especially with populations of people who use it as a safe place to hang out with friends or a place to socialize and get out.