San Pablo Public Library
It was a busy bustling afternoon for the San Pablo Public Library and the community that it serves. Patrons were lined up around the building for the library's weekly food drive. Volunteers from the library staff were outside with boxes of food and smiles on their faces providing support to members of the community. It was a beautiful bright sunny day for customers who were lined up outside waiting for food.. As I made my way inside I was greeted by Gia, a manager of the library. She was happy to share about new technology, in person programs starting back up, and how the food drive started in San Pablo.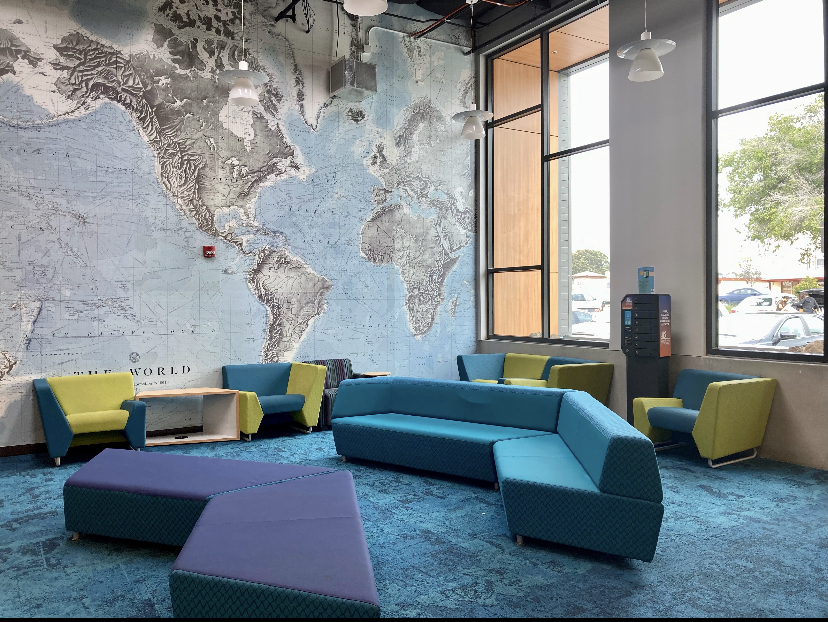 Due to the continuing festering of COVID, for most of the past year programs have been held virtually for San Pablo Public Library. In recent weeks, there has been a shift in providing programs to children, teens, and adults back in the library. This upcoming week the library is providing a Kindergarten Countdown Kit for children entering Kindergarten this upcoming school year. The San Pablo Public Library is still providing virtual programs for the community but is gradually moving toward more in person programs as we make our way into Spring and Summer. San Pablo Public Library has just installed lockers for laptops. When making reservations for a laptop, you will be provided with a computer for up to an hour.
Talking with Gia, she explained that the food drive has been a weekly program for the community since 2020. This program works in conjunction with the school district in the area also providing breakfasts and lunches to students who are in need. It is a first come first serve at the library providing prepared food for customers on a weekly basis..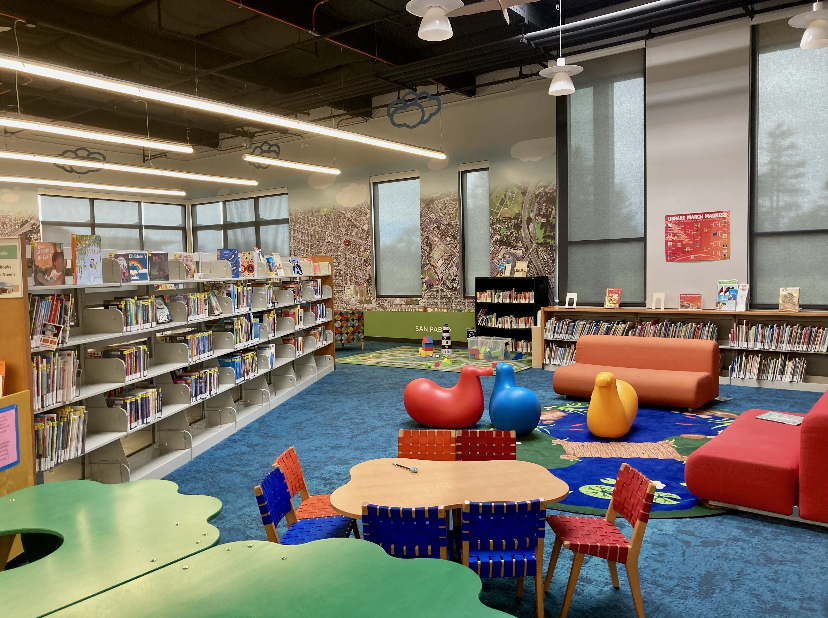 Libraries can provide a refuge for members of a community who might be underserved. It's great to see that San Pablo Public Library is helping to keep their community safe and healthy.