https://comprisetechnologies.com/wp-content/uploads/2021/10/IMG_0581-1024x492.jpeg
1024
492
Brendan Coulson
Brendan Coulson
https://secure.gravatar.com/avatar/6bbe86aa21fb68a2e4307f205c87009e?s=96&d=mm&r=g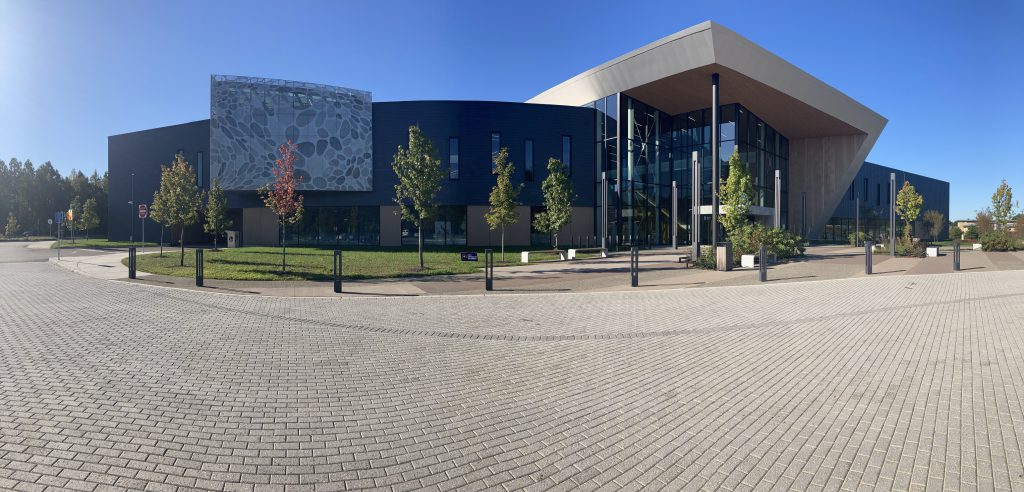 The Prose of a Traveling Man: Fairfield Library Henrico County, VA
Pulling up to Fairfield Library, I couldn't help but appreciate this new building which was constructed 3 years ago. It's a beautiful piece of architecture that sits on N. Laburnum Ave. along with a brand new athletic facility and social services building. The idea for the structure of the building was inspired by the philosophies of W.E.B. Du Bois and Booker T. Washington. Du Bois championed academic learning and Washington emphasized training of life skills and trades. Public libraries are places where both academic and life-skills learning can be supported. The building has a perpendicular design to represent the basis of these two philosophies. Speaking with Sharon Crenshaw, the assistant manager, expressed that this 3 year old building was an amazing addition to the community.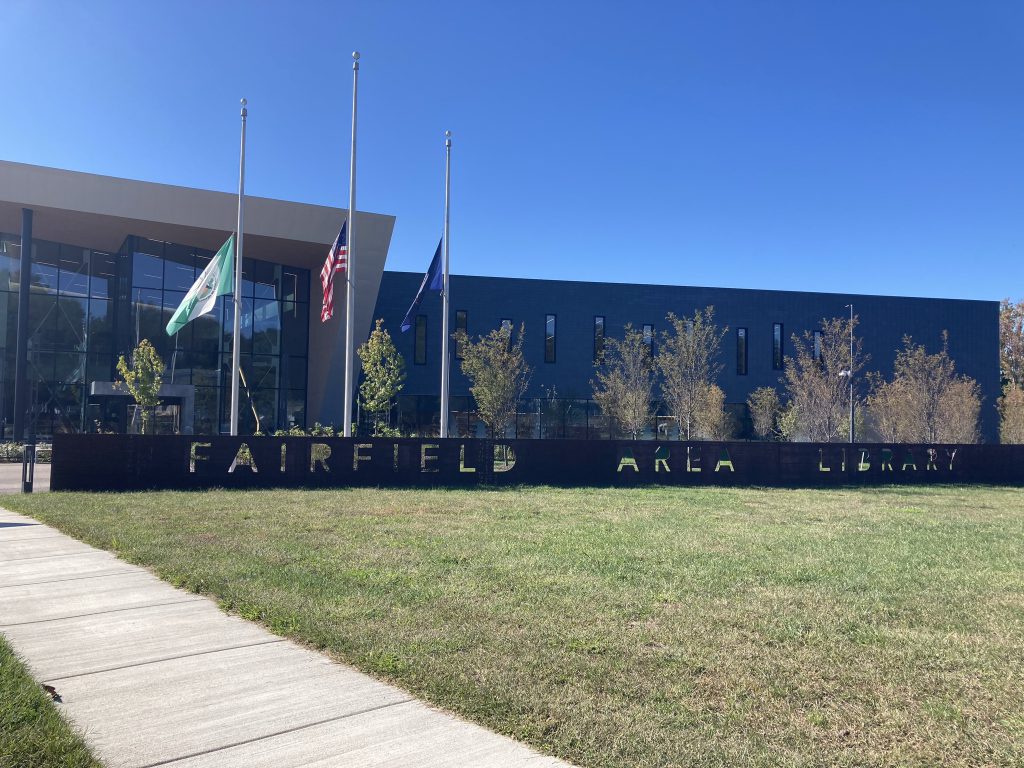 With this new facility, it was wonderful to see the types of services and strides in technology that Fairfield offered. One of the most popular rooms, called the "One Button Press Room," allowed members of the library with a USB, to record video and audio in a state-of-the-art recording booth for a variety of programs and activities such as interviewing for a job via Skype, as well as recording your own podcast or music. Afterwards, you can take your USB that downloaded the whole recording and edit it in another room using Adobe. I was amazed that a library provided this type of service.
As Sharon and I made our way up to the second floor she showed me the children and teen centers of the library.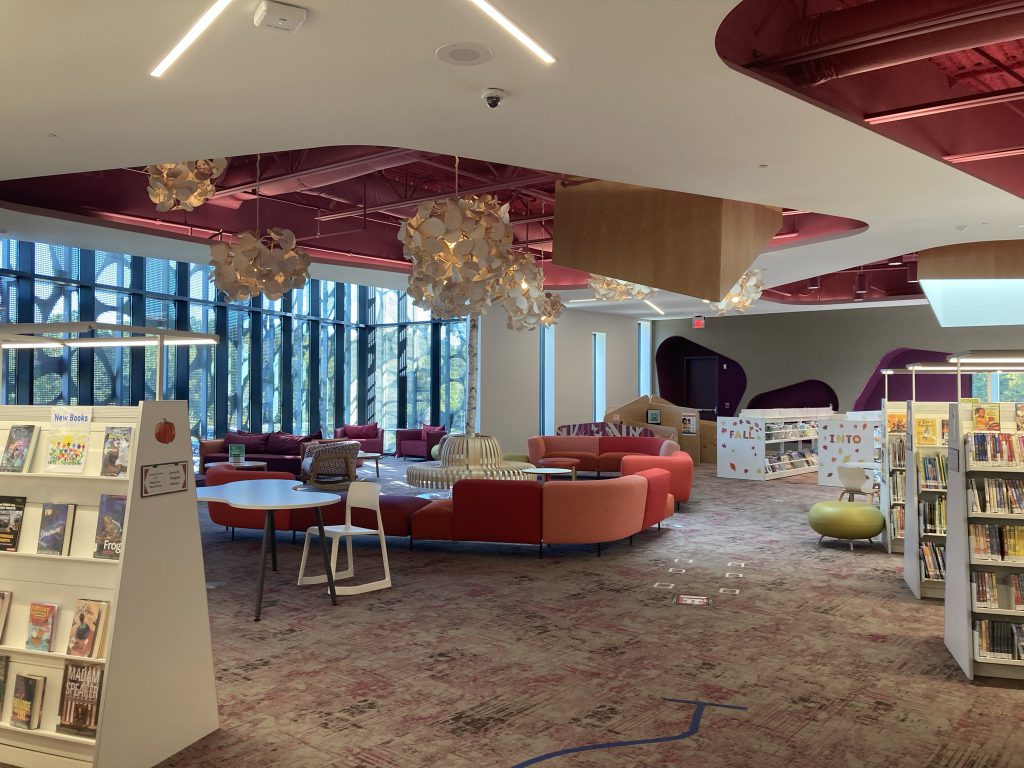 The children's section was a large open space where kids had an opportunity to explore all the different texts which were broken up into different "neighborhoods" (categories for different types of genres of picture books.) There was a beautiful section with sliding glass doors that opened up into a multipurpose room for read-alouds and arts and crafts activities. Fairfield Library also provides nooks within this area where parents can apply for jobs online while keeping an eye on their children.
Moving over to the teen section, it was nice to see a "tween" area where you could find texts and an area for children transitioning from childhood into their teenage years. Making our way further in, sat rows of texts pertaining to teenage oriented genres and a cozy gaming area. To the left were study rooms that looked out over the adult section of the library.
Making our way into the STEAM room Sharon showed me a banner that had an array of portraits and other paintings that were done by a father and son duo named Jerome and Jeromyah Jones. The paintings were done by these two over the span of the last 30 to 40 years celebrating African American heritage. They recently had an exhibit called, "The African American Journey in America" commemorating the experience of African Americans over the past 400 years (1619-2019) through art. I was lucky enough to meet these two men on my visit and had a chance to talk to them about their moving work!
It was great to get a chance to talk with Sharon as well as Jerome and Jeromyah, to get a first hand perspective of how they are giving back to their local community.