https://comprisetechnologies.com/wp-content/themes/engic/images/empty/thumbnail.jpg
150
150
Brendan Coulson
Brendan Coulson
https://secure.gravatar.com/avatar/6bbe86aa21fb68a2e4307f205c87009e?s=96&d=mm&r=g
The Prose of a Traveling Man: Charlotte Mecklenburg – South County Regional Library, NC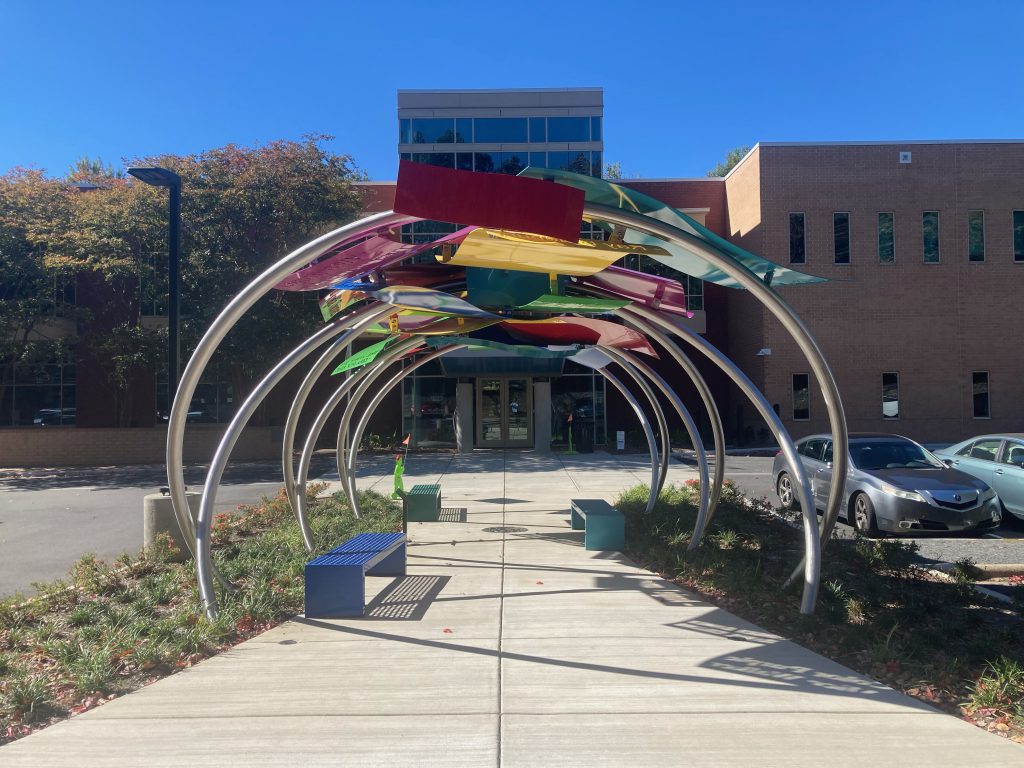 The COVID pandemic has had an impact everywhere and Southern County North Carolina is no different. The library began renovations at the end of 2019 just before the pandemic hit and was only completed and open to the public this February.. Laura H, manager of the library, said moving back into the building has been a work in progress, but the staff has been tremendous in rallying together for their community.
The children's section of the renovated space offered up an activity called the "Book Walk." Children and their parents have an opportunity to choose a book for their book walk, which are replaced each month. Of course this month is Halloween themed. There are suggested tips to help out with early childhood literacy skills such as asking questions, building vocabulary, and making connections to what children are reading with their own world. This type of activity allows for children to interact with texts on their level while keeping a safe distance from others. Laura also informed me of a program giving kids the opportunity to write letters and participate in a reward system where children can earn a book of their own.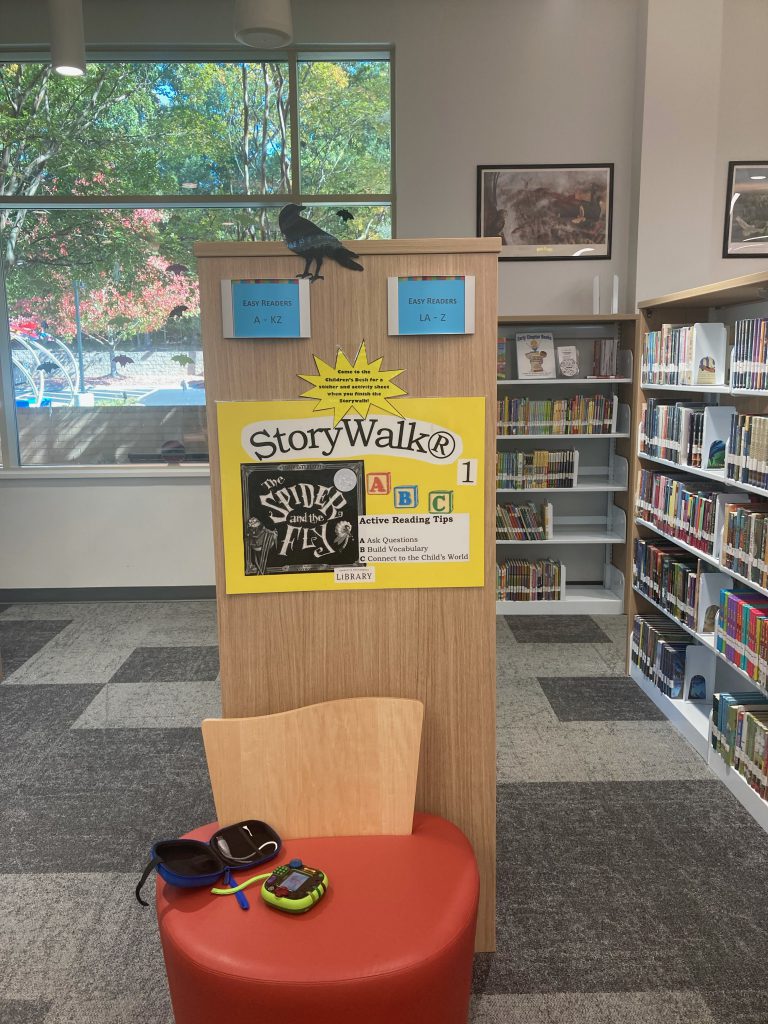 Due to Covid, there are still restrictions on the number of people allowed in the library at any given time. Southern County Regional Library has been offering storytime outside of the library in a cozy corner of the property in a hilly, natural seating.  Laura explained that this is popular with the community and it's nice to have a natural amphitheater type of space for children to enjoy storytime.  The library also provides storytime at a local park one day per week.  
While making our way through different sections of the library, it was easy to see how welcoming the staff was.  Laura expressed how much the staff  support each other  and work together, relying on each other's skills and expertise.  We met with Barbara who is an experienced reference librarian. She shared with me a resource that is used in libraries across the county called "Freegal Music.  Eric is a program director in charge of collaborating with community members interested in  creating   new programs.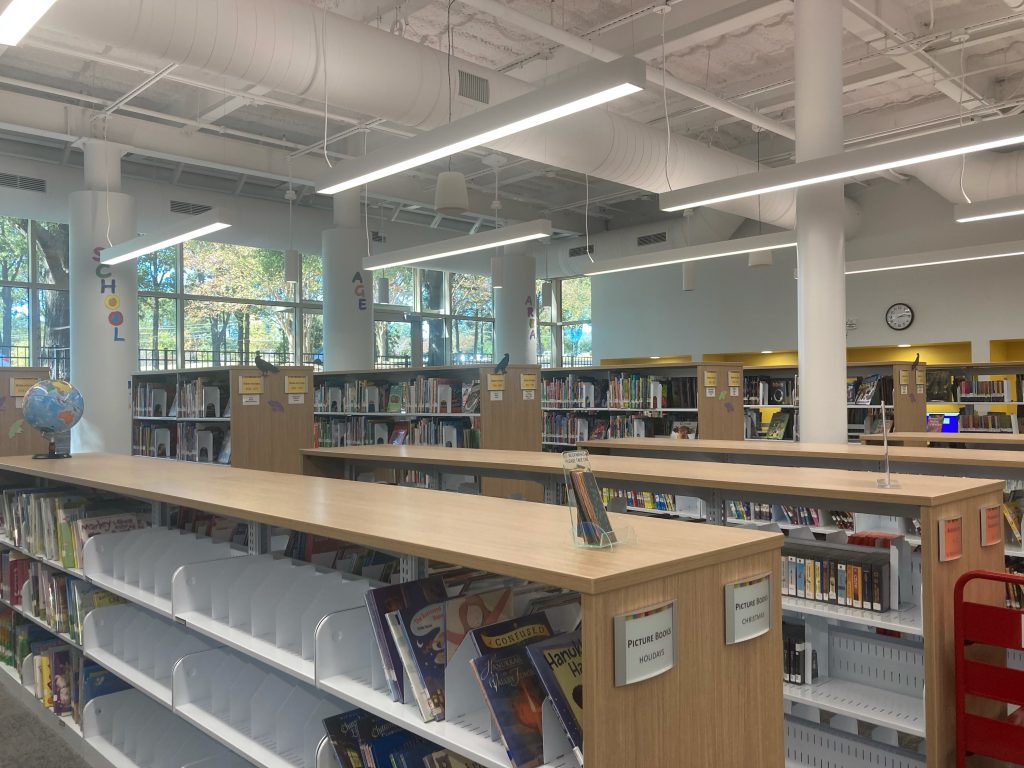 As we exited the building  there was  an alluring piece of interactive sculpture made by local artist Jim Gallucci.  The colorful piece is a stainless steel, powder coated sculpture called "Open Book, Open Mind."  A favorite amongst the kids, this sculpture acts as a tunnel that you can walk through to enter the library.  As you gaze up at the canopy, you'll notice titles of books written by famous authors such as Ray Bradbury and Ralph Ellison. There are benches inside the tunnel for sitting and contemplating.  At certain points of the day  the sun casts silhouetted shadows of the authors and titles across the sidewalk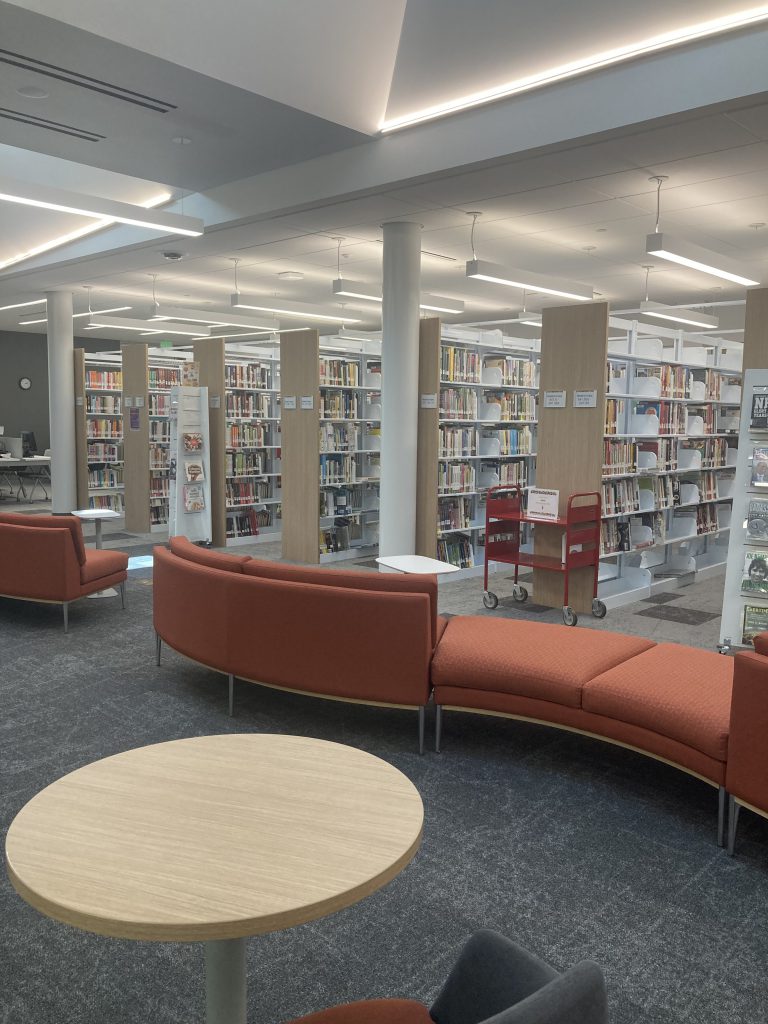 Laura was a great host and it was my pleasure meeting the amazing staff at the Southern Country Regional Library. It's heartwarming to see that through tough times, the library and its librarians continue to create a space for imagination, knowledge, and growth.